---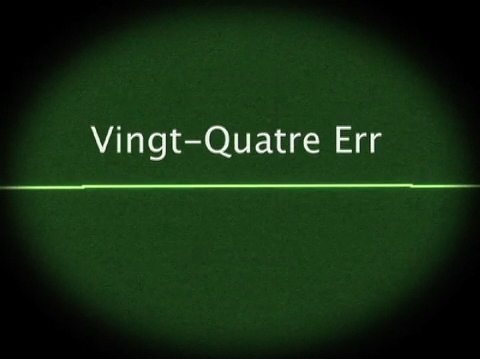 Vingt-Quatre Heure / Vingt-Quatre Err
"A sound sculpture created from isolated moments of Radio
France Culture programs recorded on the first day of the first four months of 2013,
isolates phatic discourse - the verbal markers used to facilitate social interaction - to
comic effect. In highlighting uninviting methods of communication that hold a
speaker's place in a conversation or express ineffable thought unlikely to arrive at
successful expression, Booth moderates the exaggeratedly inane. Neither treatise
on modern day speech nor strict deflation of pomp, Booth's edit emphasizes the
ridiculous nature of the isolated."
An extract from the introduction to 'Come to your Senses'